10-Year Anniversary Celebration
Saturday 05 June 2021, 10:00am - 02:00pm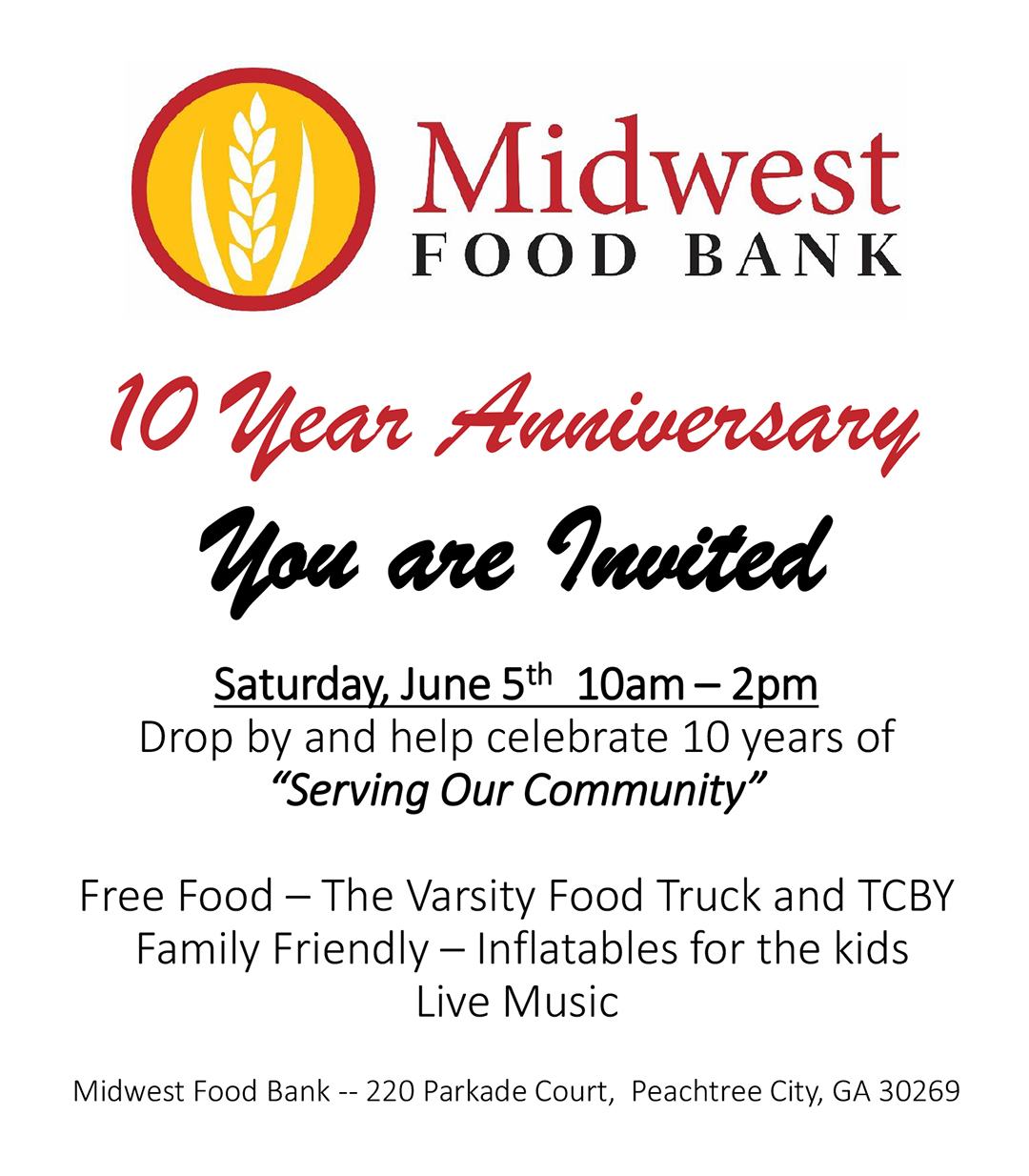 In 2011, Midwest Food Bank (MFB) opened the doors of the Georgia Division in Peachtree City. In the first month of operation, MFB Georgia served nine local food pantries and distributed approximately $10,000 in food.
This month, we will serve 270 nonprofit organizations from around the region and will distribute over $1.5 million in food. Since opening in 2011, MFB Georgia has given away over $100 million in food to local and regional nonprofit organizations. The growth over the past ten years is due to God's blessings and the generous support of the community.
To thank our community, we are hosting a celebration party in the parking lot on June 5th at the food bank -- 220 Parkade Court, Peachtree City. The day will start with the First Annual Miles for Midwest, 5K Run. The anniversary party is from 10 a.m. – 2 p.m. featuring The Varsity Food Truck, TCBY, inflatables for the kids, a petting zoo, and live music from local artists Ed & Jill, and CMA Recording Artist Brian Collins & Daniel de Los Reyes of the Zac Brown Band. We are inviting the community to join us in celebrating the magnitude of goodness happening at Midwest Food Bank every day.