A Seat at the Table

JUNE 12, 2021
Join us for "A Seat at the Table,"
our spring fundraiser
.

Your ticket purchase of $100 will go to fight hunger while giving restaurants seats at their tables too!
$50 goes to Midwest Food Bank to support our operations in alleviating hunger and malnutrition.

This portion will be tax-deductible!
$50 goes to a gift card at a participating restaurant.
An online auction will give you the opportunity to support MFB Pennsylvania while bidding on exciting items.
Check out the exciting auction items here.
Click here for more information or to purchase tickets.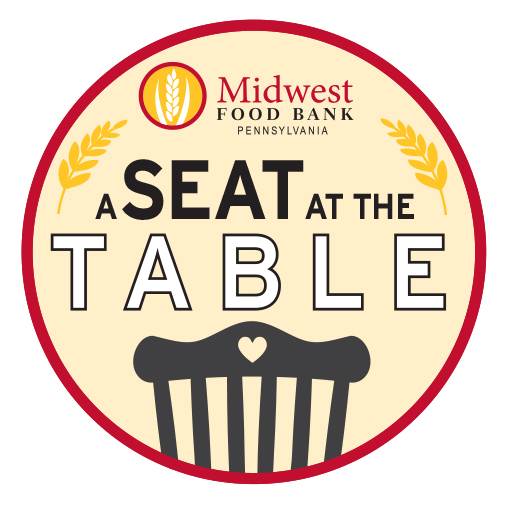 Learn more about MFB PENNSYLVANIA BY CLICKING HERE.
Special thanks to our sponsors
Event sponsor

other sponsors
Higher Information Group
Christian-Baker Insurance Company
Commonwealth Charter Academy
Kramer Funeral Home
Novak Strategic Advisor
Patriot Home Care
Quandel Construction
99% of every dollar donated goes directly to serving those in need.
$1 donated becomes $30 worth of food.
When you support Midwest Food Bank Pennsylvania, you are helping provide food for local organizations including:
Cocoa Packs
Harrisburg Boys and Girls Club
Youth 10x's Better
Latino Hispanic American Community Center
Bethesda Mission
Power Packs
Camp Curtain YMCA
Ecumenical Food Pantry
Grace Chapel Food Pantry