In 2018, we were blessed with $145,000 on #GivingTuesday!
Information regarding 2019 #GivingTuesday will be available here in October.
Below is the information for last year's #GivingTuesday.
The first Tuesday after Thanksgiving comes after a long weekend of consuming. Black Friday, Small Business Saturday, and Cyber Monday offer us an opportunity to bless our loved ones with gifts. Giving Tuesday presents a palate-cleansing time to think of those in need.

This year, Midwest Food Bank is joining the growing list of givers. We have set a goal of providing One Million Tender Mercies meals to hungry people. With your help, we can do it.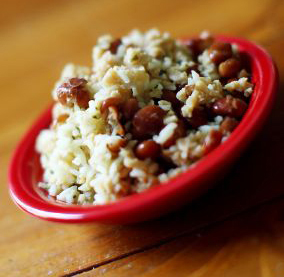 Tender Mercies, a nutritious and tasty rice and beans meal, is packaged at Midwest Food Bank and distributed to our partnering agencies to give to the hungry. It costs only 15¢ per meal. One million people can be fed for only $150,000. Your Giving Tuesday donation will provide those meals.
Please join us in feeding a meal to one million people. Any donations given through the form below, will go toward the Giving Tuesday goal. Together, we can bring hope to hungry.
Not able to make a monetary gift at this time? Volunteering is another great way to be a part of #GivingTuesday. To learn about volunteer opportunities at any Midwest Food Bank location, click here.
Let's have some fun!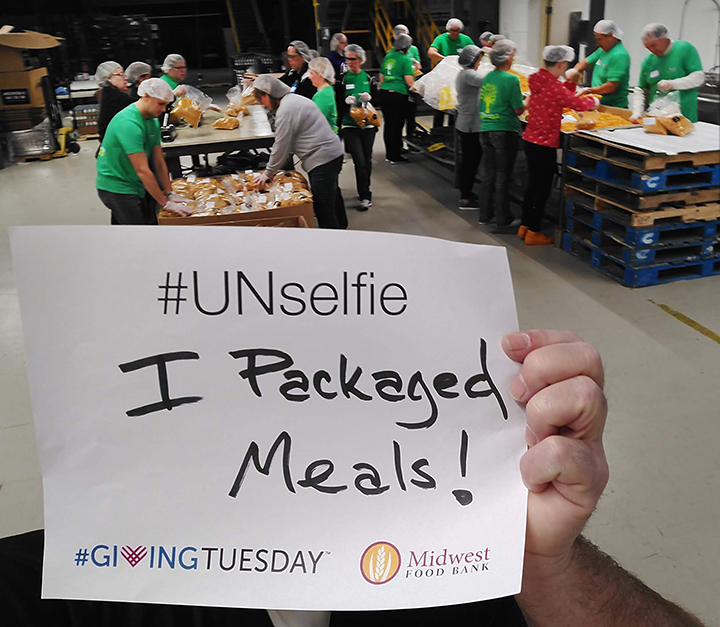 We have a few tools to help you spread the word to your friends and family on social media. Click here to learn how to place a MFB frame on your Facebook profile photo.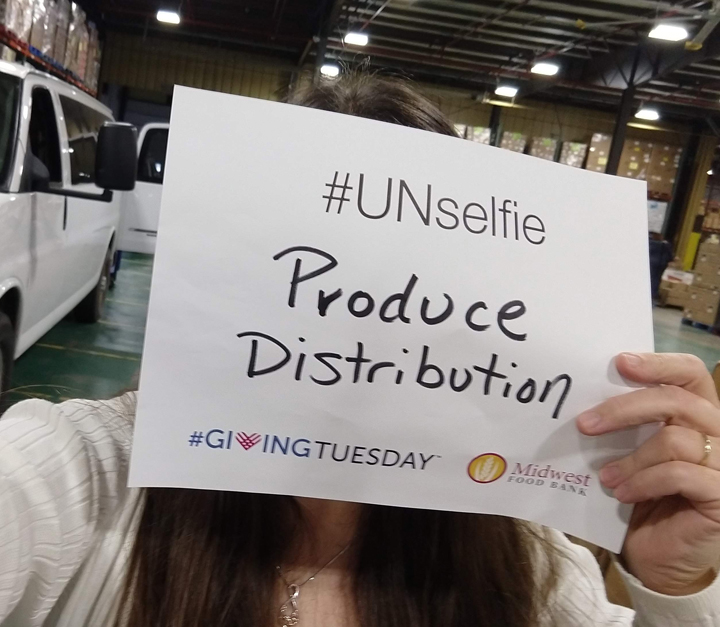 Take an "UNselfie," a photo of a charitable act with our UNselfie page. On your posts, use these hashtags: #GivingTuesday, #GivingFoodDay, and #MidwestFoodBank.
We'll do it together
We aren't alone in this endeavor. Generous donors have pledged to match the funds that are raised for Midwest Food Bank on Giving Tuesday up to $50,000! You doubled the impact for the first $50,000 raised!
If you'd rather mail a donation, please send it to Midwest Food Bank, 700 Erie Avenue, Morton, IL 61550. Please put "#GivingTuesday" on the memo line.
See what the agencies say
Midwest Food Bank distributes Tender Mercies through partner not-for-profit agencies and food pantries. To learn more about Tender Mercies meal distribution to those in need, click here.