Generous donors provided overwhelming support through Giving Tuesday 2020
Giving Tuesday 2020 was amazing! We at Midwest Food Bank are humbled by your generous support. Three goals were met and exceeded. The amount donated was over twice the original goal! Thank you for giving.
You raised over $86,000. You supplied over 431,500 meals. Your generosity will further the Midwest Food Bank mission in 2021.
You are still able to give to this campaign through the end of the year if you wish. All funds donated will be used to produce Tender Mercies meal.
Thank you for acting to support the needs of the food insecure.

If you'd rather mail a donation, please send it to Midwest Food Bank, 700 Erie Avenue, Morton, IL 61550. Please put "#GivingTuesday" on the memo line.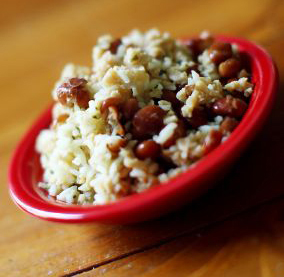 Tender Mercies, a nutritious and tasty rice and beans meal, is packaged at Midwest Food Bank and distributed to our partnering agencies to give to the hungry. It costs only 20¢ per meal. Your Giving Tuesday donation will provide those meals.
Let's have

some

fun!
We have a few tools to help you spread the word to your friends and family on social media. Click here to learn how to place a MFB frame on your Facebook profile photo. Take an "UNselfie," a photo of a charitable act with our UNselfie page. On your posts, us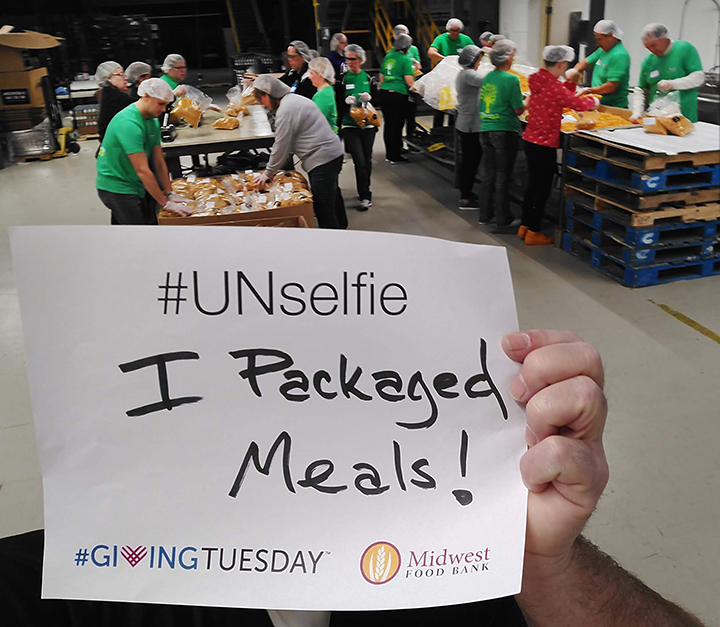 e these hashtags: #GivingTuesday, #GivingFoodDay, and #MidwestFoodBank.
See what the agencies say
Midwest Food Bank distributes Tender Mercies through partner not-for-profit agencies and food pantries. To learn more about Tender Mercies meal distribution to those in need, click here.
Thank you to our sponsors
We aren't alone in this endeavor. We are thankful for our Giving Tuesday Sponsors for helping us reach our goals.
SPONSORS
CHAMPIONS