Join Midwest Food Bank for Giving Tuesday
Food insecurity is on the rise. Together, we can partner to fight this with nutrition.
The first Tuesday after Thanksgiving comes after a long weekend of consuming. Black Friday, Small Business Saturday, and Cyber Monday offer us an opportunity to bless our loved ones with gifts. Giving Tuesday presents a palate-cleansing time to think of those in need. On Giving Tuesday 2020, join us in giving the gift of nutrition to those in need.

This year, Midwest Food Bank plans to fill two semi loads with Tender Mercies. That's 200,000 nutritious meals! They will leave our warehouse and be distributed to people struggling with food insecurity.
If you'd rather mail a donation, please send it to Midwest Food Bank, 700 Erie Avenue, Morton, IL 61550. Please put "#GivingTuesday" on the memo line.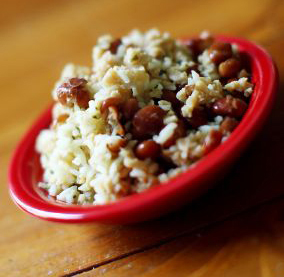 Tender Mercies, a nutritious and tasty rice and beans meal, is packaged at Midwest Food Bank and distributed to our partnering agencies to give to the hungry. It costs only 20¢ per meal. Your Giving Tuesday donation will provide those meals.
Let's have

some

fun!
We have a few tools to help you spread the word to your friends and family on social media. Click here to learn how to place a MFB frame on your Facebook profile photo. Take an "UNselfie," a photo of a charitable act with our UNselfie page. On your posts, us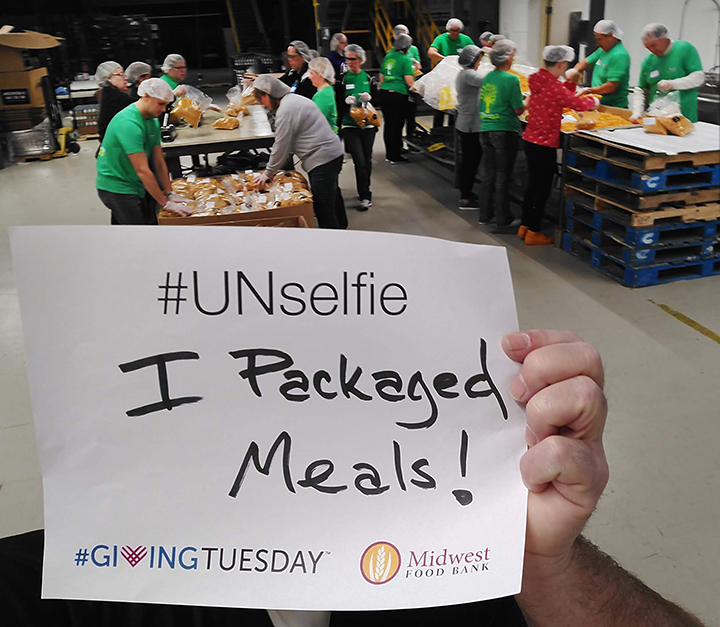 e these hashtags: #GivingTuesday, #GivingFoodDay, and #MidwestFoodBank.
See what the agencies say
Midwest Food Bank distributes Tender Mercies through partner not-for-profit agencies and food pantries. To learn more about Tender Mercies meal distribution to those in need, click here.
Thank you to our sponsors
We aren't alone in this endeavor. We are thankful for our Giving Tuesday Sponsors for helping us reach our goals.
SPONSORS
CHAMPIONS