The words "child" and "hunger" should never go together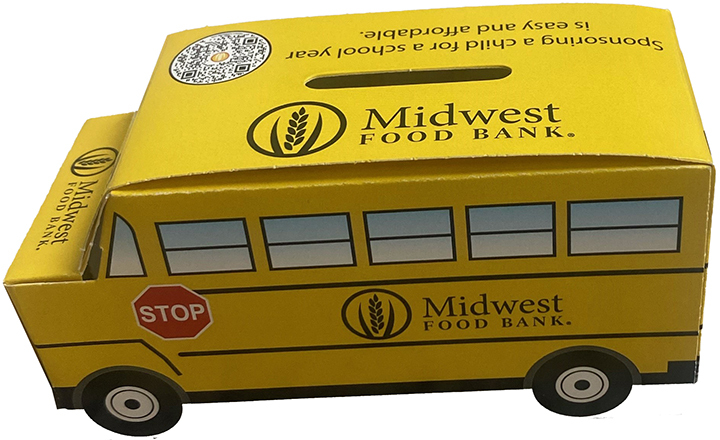 Make an impact in your community. Midwest Food Bank's Hope Packs program provides weekend food to children struggling with food insecurity. Pledge your support in our "Back to School" campaign, and we will send you a FREE school bus-shaped piggy bank. It's a fun resource for supporters with children learning the gift of generosity - something tangible to shine a light on childhood hunger and an apt tool for teaching empathy to young children. (Piggy bank is optional and not required.)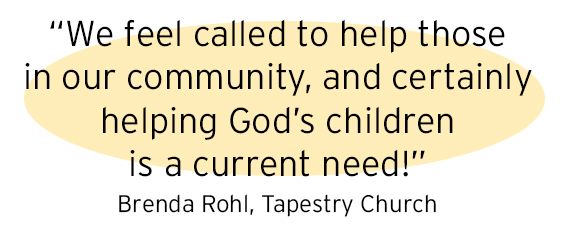 Imagine being a student and it's Friday. Your classmates are excited to go home. Their weekends are packed with extracurriculars, friends, and family activities. Now imagine being a student who is food-insecure. For you, Fridays represent something very different. They mark the beginning of a 48-hour stretch where you may not get enough to eat. For 1 in 7 students in the US, this is the reality of living in a food-insecure home.
Midwest Food Bank's Hope Packs program provides at-risk children with supplemental weekend food. Volunteer agencies, churches, or community groups package shelf-stable food from Midwest Food Bank to give to students on Fridays. This allows children to arrive at school on Monday morning ready to learn.
Each Hope Pack comes with five core items:
• An individual warm meal (Tender Mercies, mac and cheese, ravioli)
• A breakfast meal

• A fruit cup
• A granola bar
• A snack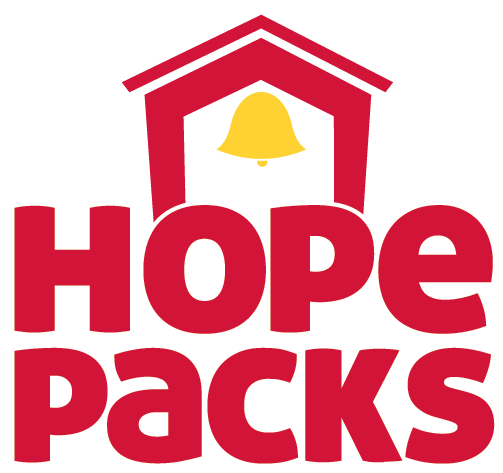 A gift of $68 will help alleviate hunger for one child throughout the entire school year.
Let the little children come to me, and do not hinder them, for the kingdom of God belongs to such as these.

- Mark 10:14
Support the Back to School campaign with your entire family. Midwest Food Bank has an Activity Book for your children to learn about food.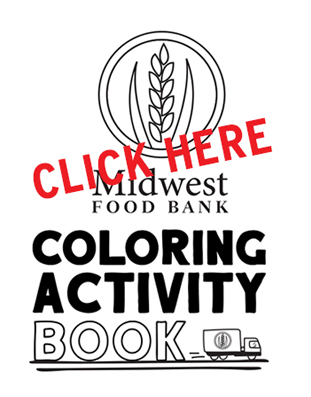 Supported by