Harvest of Blessings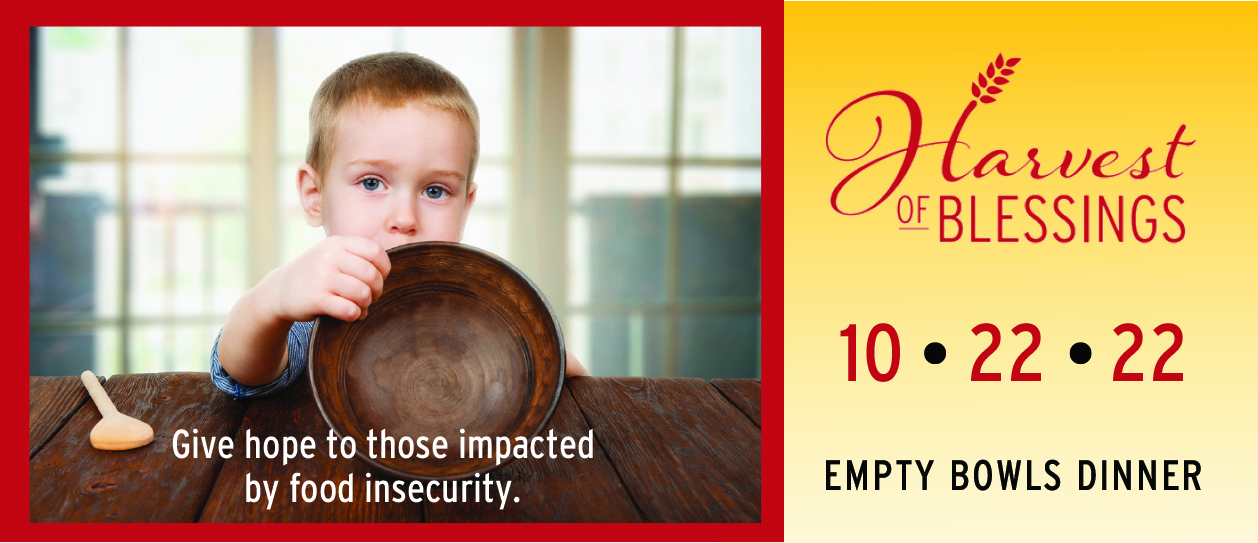 Saturday, October 22, 2022
Midwest Food Bank, 220 Parkade Court, Peachtree City, GA
Midwest Food Bank's annual Harvest of Blessings Dinner event has made a difference in the lives of families and individuals who face the challenges of food insecurity. Proceeds from this event help over 140,000 people struggling with hunger in our communities. We invite you to partner with us by purchasing a ticket to our signature fundraiser and help give hope through the gift of food.
Empty Bowls is a grassroots movement by artists and craftspeople around the world to care for and feed the hungry in their communities. Each attendee will receive a handcrafted ceramic bowl made by a local artist as a reminder of all those who are hungry in our communities.
Shop our raffle/auction items during the Sip N' See at 5:30. Enjoy delicious dishes from several of your favorite local restaurants during dinner at 6:15. Featured speaker, Brandon Sherman, will inspire all who attend as he shares his personal story. The Ameris Bank Regional VP Community Development Manager, Brandon shares about knowing hunger personally as a child and how his experiences with poverty inspire him to strive every day to live out his mission: helping people, restoring lives, and shaping the future. You will be moved by his journey.
It will be a wonderful evening of live music, a raffle and live auction, delicious food from local favorites, inspiring messages, and coming together to celebrate all God is doing through Midwest Food Bank. We would love for you to be a part of it!