Kind Harvest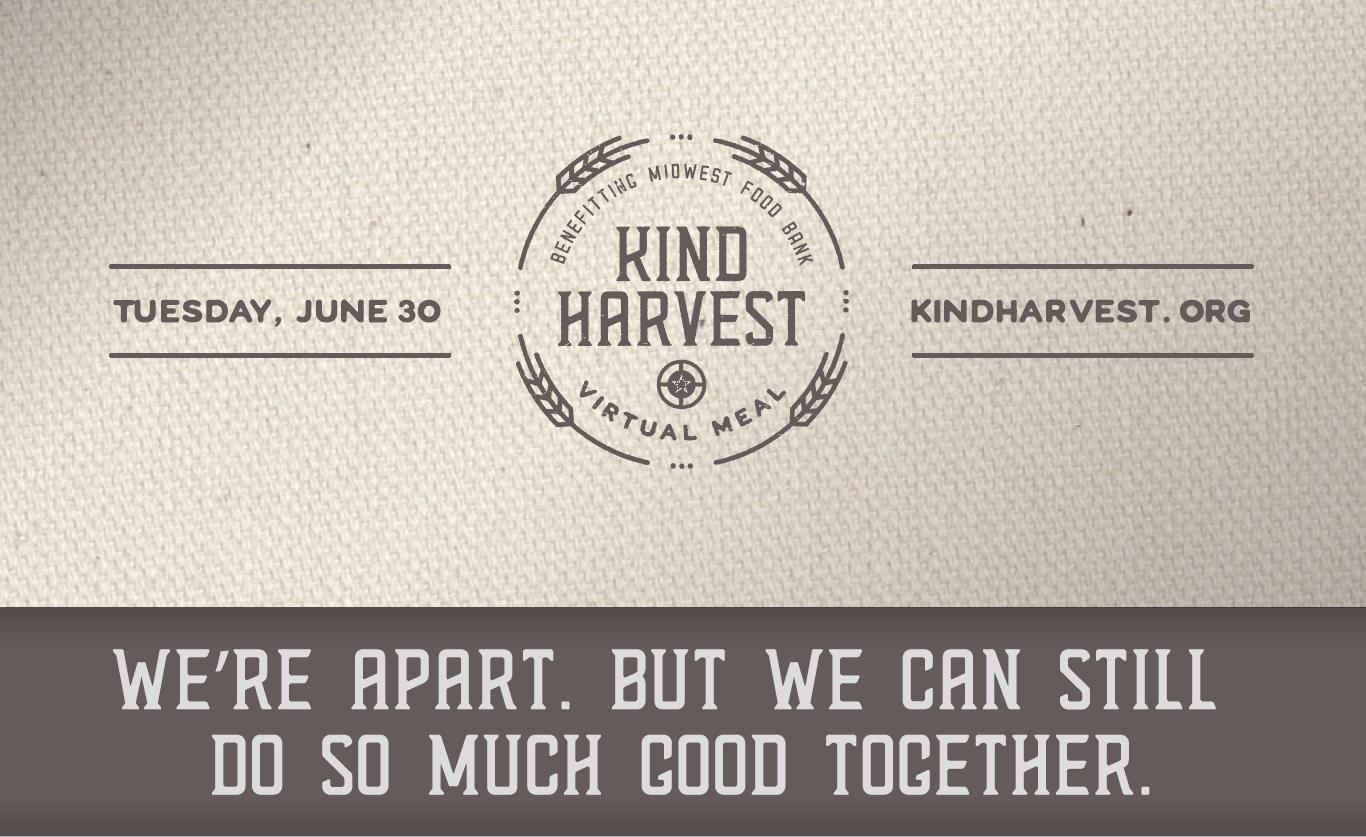 The world is changing. Times are uncertain.
And no one feels the impact more than our neighbors in need.
At Midwest Food Bank, we've chosen to meet that need—even if it means changing how we've done things in the past. To that end, this year's Kind Harvest will be a little different.
Join us for the third annual Kind Harvest - a virtual meal - on Tuesday, June 30th. The event will be live-streamed at kindharvest.org or via Facebook Live.
Visit kindharvest.org for more details and free registration.