Kind Harvest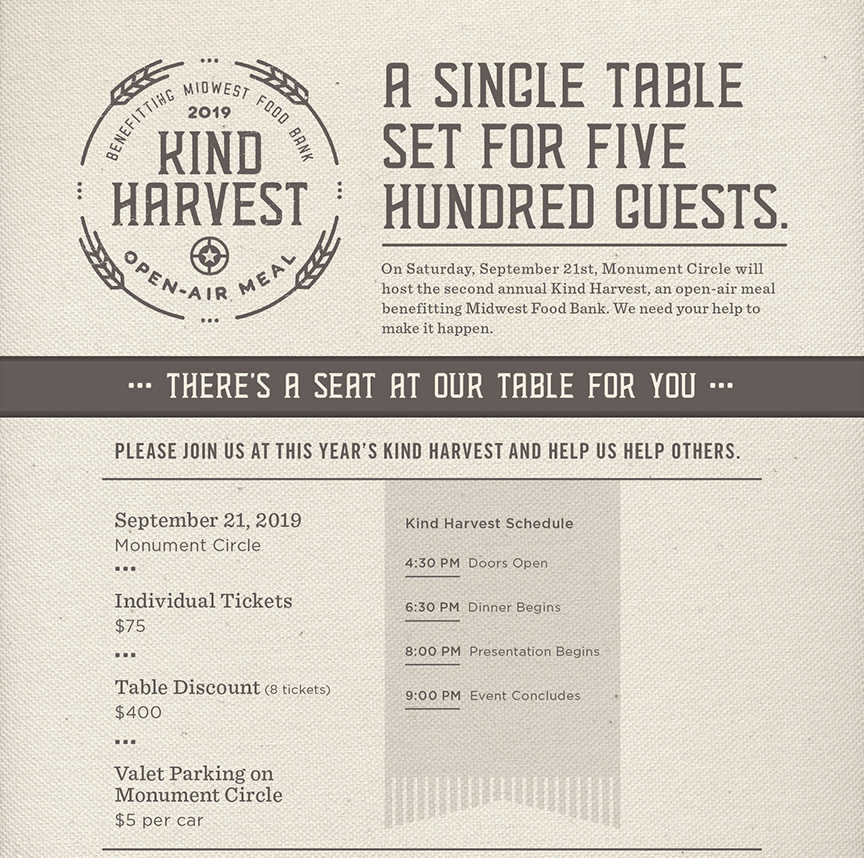 You Save the Date, We'll Save you a Seat
On Saturday, September 21, 2019, Midwest Food Bank Indiana will host the second annual Kind Harvest event. Kind Harvest is a an open-air meal for 500 guests held outside on the iconic Monument Circle in downtown Indianapolis. It will include a farm-to-table gourmet meal, live music, live auction and a unique interactive display to educate people on how their donations make a difference it the lives of real people in need. This event is sponsored by Kroger, as well as Fox59, and 32 other local business partners. It's going to be a beautiful night, so get your table now and invite your closest friends to come.
Sponsors help ensure that all proceeds from tickets sales and donations go straight to helping feed hungry Hoosiers.

to purchase your tickets.
Event sponsors