Restock the Bank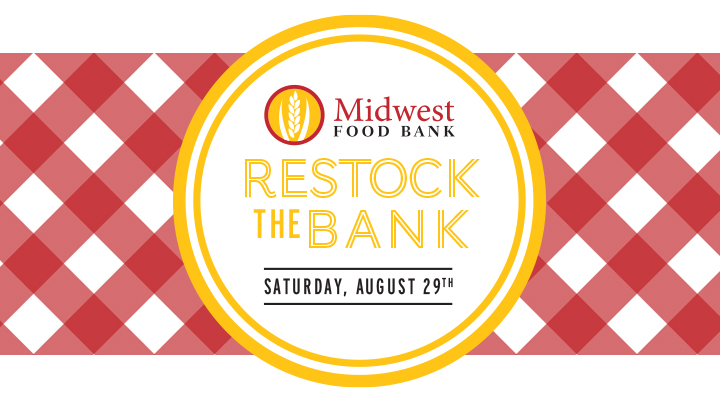 Don't miss this family, friendly event to benefit the Midwest Food Bank.
Engage in a "drive through" experience of the MFB Mission at Morton or Peoria Warehouse.
There will be informative and inspiring activities along the way for all ages.
Silent Auction
Bid for exciting items online Wednesday, August 19 - Friday, August 28.
To preview items and register to bid, click here.
Carry Out
Enjoy a meal box to go prepared by our talented, local caterer Renèe Endress with Grace Catering Company.
MENU
Maple-Glazed Pulled Pork Sandwiches
4-Cheese Mac & Cheese
Broccoli-Cauliflower Salad
Fresh Fruit Cup
Raspberry Lemonade
A children's meal is available, including Hot Dog, 4-Cheese Mac & Cheese, Fresh Fruit Cup and Juice Box.
Top off this delicious meal with homemade cookies from Gramma Nana's Kitchen.
• Meal box for two - $50
• Children's meal box - $10
• Multiple boxes may be purchased per vehicle – take one to a neighbor or friend or order extra for a quick, delicious meal later in the week.
Buy your tickets now and select a pickup time at Morton or Peoria MFB Warehouse between 4 and 7 p.m.

Picnic in the Park
Unpack your box and enjoy a picnic at Morton's Idlewood Park or at MFB's Peoria warehouse patio. Note: Picnic and activities contingent on COVID-19 requirements at the time of the event.
Unable to attend but still wish to make a donation? Click here to donate:

Would you like to be an event sponsor? Click here:

Hope to see you there!